Church Leadership
We are a Community of Orthodox Christians who have come together to form All Holy Spirit Parish for West Omaha. Our Parish is of the Ecumenical Patriarchate of Constantinople, who administers through the Greek Orthodox Archdiocese of North America, and the Metropolis of Denver.

PATRIARCH BARTHOLOMEW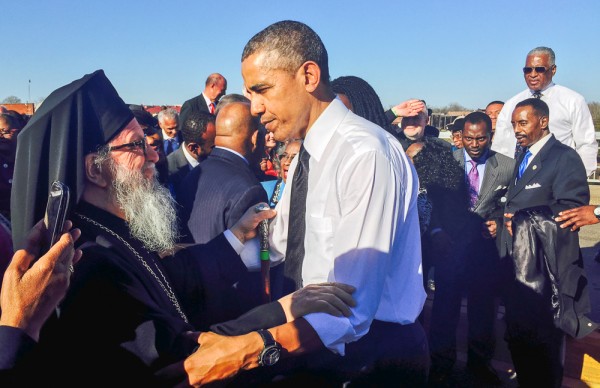 ARCHBISHOP DEMETRIOS OF AMERICA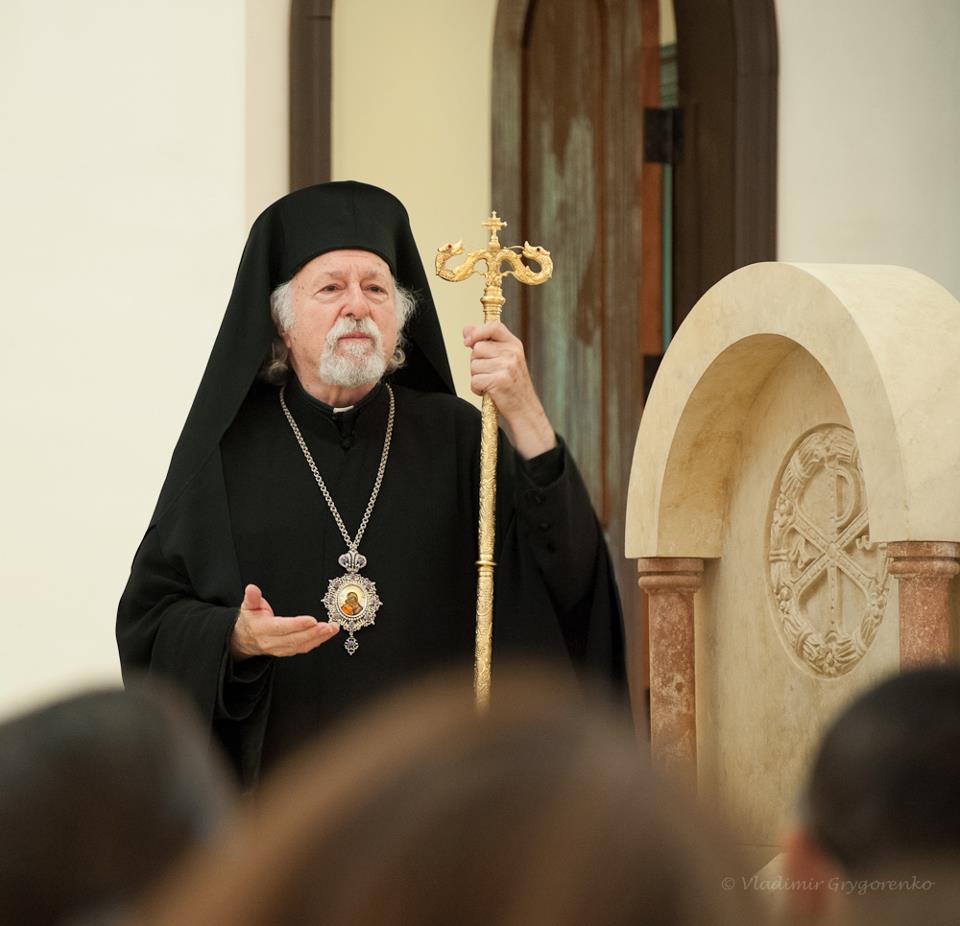 METROPOLITAN ISAIAH OF DENVER
Fr. Alexander, Pastor

---
AHS Book Club
'The Benedict Option'
Has been moved to Thursdays!!
November 30
December 7, 14 and 21
6:30pm
St. Nicholas Church Hall
Limited number of books available from the church or from amazon.com
---
Orthodox Catechism Class
Form a small group of friends, or
study by yourself, Contact
Fr. Alexander and set up
an appointment!
House of God
The visitor to an Orthodox Church is usually impressed by the unique features and the external differences between this place of worship and those of the various traditions of Western Christianity. Learn more»
Follow @AllHolySpirit
In our continuing effort to accomplish our long-term goals, All Holy Spirit Greek Orthdox Church holds their services at St. Nicholas Serbian Orthodox Church, 5050 Harrison Street, at the times listed below. Our business offices are located at the Autism Center of Nebraska, 9012 Q Street.
UPCOMING
Monday, November 20
Entrance of the Theotokos
6:00pm Vesperal Divine Liturgy
Thursday, November 23
HAPPY THANKSGIVING!!
Saturday, November 25
9:45am Love Project Douglas County Hospital
Sunday, November 26
13th Sunday of Luke
8:30am Divine Lituryg
Thursday, November 30
St. Andrew
9:30am Divine Liturgy
6:30pm AHS Bookclub - The Benedict Option
Sunday, December 3
14th Sunday of Luke
9:30am Divine Liturgy
Stewardship Sunday
Parish Council Elections
Wednesday, Decemeber 6
St. Nicholas
9:30am Divine Liturgy
Thursday, December 7
6:30pm AHS Book Club - The Benedict Option
Saturday, December 9
8:30am AHEPA Meeting, St. Nicholas Hall
4:30pm Vespers
Followed by All Holy Spirit Christmas Party
Sunday, December 10
10th Sunday of Luke
8:30am Divine Liturgy
Monday, December 11
Beginning of St. Spyridon Fast
6:00pm Vesperal Divine Liturgy
Thursday, December 14
6:30pm AHS Book Club - The Benedict Option
Saturday, December 16
11:30am Philoptochos Christmas Luncheon Meeting
Lazlo's, 192nd & Pinehurst
Sunday, December 17
11th Sunday of Luke
9:30am Divine Liturgy
Wednesday, December 20
7:00pm Choir Practice
Thursday, December 21
6:30pm AHS Book Club - The Benedict Option
If you have questions about times and
services, call the Office at 402-934-3688
or email:
ahsoffice@allholyspirit.com