Church Leadership
All Holy Spirit is a parish of the Metropolis of Denver, in the Greek Orthodox Archdiocese of North America.

Our Beloved Hierarch and Shepherd, +ISAIAH of Denver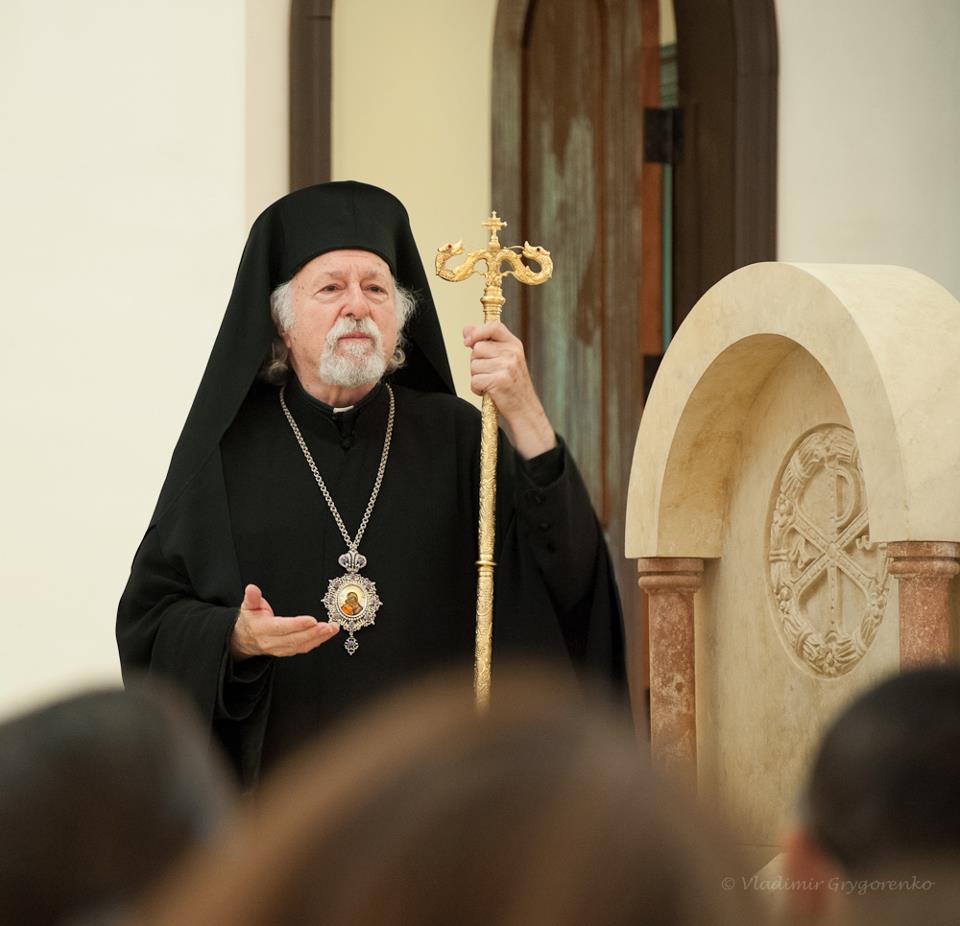 Our Pastor, Fr. Alexander
Fr. Alexander was ordained to the Holy Deaconate in 2004, and the Holy Priesthood on the Feast of Three Hierarchs, Jan. 30, 2005, at Holy Resurrection Church, Wayne, New Jersey by Metroplitan Tikhon (OCA).
Recieved the Master of Divinity, St. Vladimir Orthodox Theological Seminary, Yonkers, NY, 2005.
Previous ministry was in the Metropolis of Chicago, as the Assistant Pastor at two large suburban communities, Sts. Peter and Paul, Glenview, IL, and St. John the Baptist, Des Plaines, IL, 2006-2013.
Assigned to the Metropolis of Denver and All Holy Spirit on April 1, 2013.
---
Adult Education
Wednesdays
June 27
July 11, 18 &25
6:30pm - All Holy Spirit Chapel
---
Orthodox Catechism Class
Form a small group of friends, or
study by yourself, Contact
Fr. Alexander and set up
an appointment!
Follow @AllHolySpirit
In our continuing effort to accomplish our long-term goals, All Holy Spirit Greek Orthdox Church holds Sunday, Divine Liturgy at St. Nicholas Serbian Orthodox Church, 5050 Harrison Street, at the times listed below. All other services, classes, activities (unless otherwise noted) and business offices are located at 13530 Discovery Drive Suite 16, Omaha, NE.
UPCOMING
Sunday, June 24
Nativity of St. John the Baptist
8:30am Divine Liturgy
10:00am General Assembly
Wednesday, June 27
6:30pm Adult Education - All Holy Spirit Chapel
Thursday, June 28
10:00am Prayer Ministry - All Holy Spirit Chapel
6:30pm Vesperal Divine Liturgy, Sts. Peter and Paul - All Holy Spirit Chapel
Saturday, June 30
9:30am Divine Liturgy - All Holy Spirit Chapel
Sunday, July 1
5th Sunday of Matthew
8:300am Divine Liturgy
Wednesday, July 4
Happy Independece Day!!
Saturday, July 7
9:45am 'The Love Squad' - Douglas County Hospital
Sunday, July 8
6th Sunday of Matthew
8:30am Divine Liturgy
Wednesday, July 11
6:30pm Adult Education - All Holy Spirit Chapel
Thursday, July 12
7:00pm Prayer Ministry - AHS Chapel
Saturday, July 14
5:00 Vespers - All Holy Spirit Chapel
Followed by Agape Meal to Celebrate Volunteers of the Mobile Food Pantry
Sunday ,July 15
Sunday of the Holy Fathers
8:30am Divine Liturgy
Wednesday, July 18
6:30pm Adult Education - All Holy Spirit Chapel
Sunday, July 22
8th Sunday of Matthew
8:30am Divine Liturgy
Wednesday, July 25
6:30pm Adult Education - All Holy Spirit Chapel
Thursday, July 26
10:00am Prayer Ministry - All Holy Spirit Chapel
Saturday, July 28
St. Vladimir
9:30am Divine Liturgy - All Holy Spirit Chapel
If you have questions about times and
services, call the Office at 402-934-3688
or email:
ahsoffice@allholyspirit.com